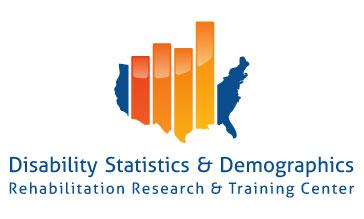 Bridging the Divide
High quality disability statistics play an important role in efforts to address disparities between people with and without disabilities. However, there is a divide between the producers and end users of disability statistics. Producers face challenges with the complexity of representing disability with data collection instruments and removing barriers for people with disabilities to participate in data collection efforts . On the other hand, end users often struggle to understand the different definitions of disability bein used in data sources. Also, the fragmented production of disability statistics across several agencies makes statistics difficult to find, interpret, and compare. The Disability Statistics and Demographics RRTC actively narrows and bridges the divide between the producers and end users of disability statistics by conducting comprehensive and integrated research and knowledge translation activities, ultimately aiming to improve conditions for people with disabilities and their families.
Partners
Mathematica
Kessler Foundation
Association of University Centers on Disabilities
The StatsRRTC is funded by a grant from the National Institute on Disability, Independent Living, and Rehabilitation Research (NIDILRR grant number 90RTGE0005). NIDILRR is a Center within the Administration for Community Living (ACL), Department of Health and Human Services (HHS). The contents of this website do not necessarily represent the policy of NIDILRR, ACL, or HHS, and you should not assume endorsement by the Federal Government.